Your Community, Your Church
Weddings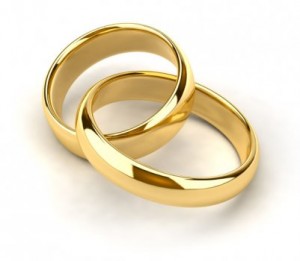 We delight in conducting marriages in church  and believe there is no better place to "tie the knot" than at the heart of this community – in its parish church, before God.
We'd love to help you think about and plan YOUR wedding day beginning with your actual marriage service. We have modern facilities, good heating and lighting, and we have a children's play corner for when the little ones get restless. St Andrew's is a lovely intimate church which can feel full with only a small number of guests but can accommodate 120 guests comfortably and we've held services with a lot more!
We believe in making your wedding as personal as we can and we would love to bless you and your families through your marriage as you make your vows before God, praying for him to give you a strong and lifelong relationship.
If you would like to book a wedding at St Andrew's, please contact us by phone or email, or come to the church on a Sunday or Friday morning. Our main service takes place at 10am every Sunday  OR, pop in on a Friday morning (9.30-12) when the church is always open, and the vicar or another minister will be happy to make the necessary arrangements, and book the date for your wedding.
You can take a look at this guide to getting married in St Andrews which may help in answering some of your questions: Getting Married at St Andrews
There are so many things to think about and you may have lots of questions – the best place to find the answers you're looking for is either to give us a ring or have a look at this brilliant website created by the Church of England: